Pauline Joseph
The Key to Brilliant Social Media? Facebook Audience Insights
Facebook Marketing. They're the buzz words heard across many a strategy meeting. However, without the requisite data to back it up, those words can be the bane of any meaningful strategy conversation. Fortunately, we've got the receipts, starting with Hootsuite's Digital in 2018 Caribbean report. It details internet and mobile penetration, and the growth of social media usage in the region. The statistics denote burgeoning potential for marketers as media consumption behavior across the islands continues to change.
Facebook, in particular, plays an important role in how we consume and share content with friends, family, and peers. The best part? Facebook's ecosystem is a marketing playground, especially for small and medium sized businesses. With an array of audience and targeting options, Facebook can help you maximize on those narrow marketing budgets.
This is where Facebook Audience Insights come in, a tool that we've mentioned before and use on a daily basis. Facebook provides this data for free on the back-end of their Facebook Business. This point-of-reference is a gold mine for preempting those budget and campaign discussions. It's also the perfect bookmark for anyone wanting to give their Facebook presence that extra 'wow' factor. Here's why:
Location, location, location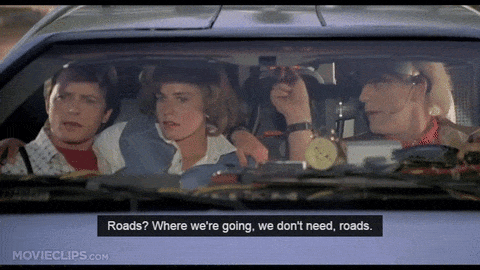 User data by geography is undeniably valuable. Putting a number to your potential audience can help you determine how you allocate those marketing dollars. Audience Insights allows a deep level of granularity as well. To illustrate, you can search for the monthly active users in a particular city or county in Trinidad and Tobago (San Fernando has 100K-150K users per month). Whether you're targeting single or multiple locations, this insight will set the tone for your short and long term plans.
Age isn't just a number
Demographics are a deep-dive into your audience. Based on the product or service you're providing, this data ensures accuracy in your targeting. Audience Insights shows age, gender, relationship, education and employment information for all available countries. In Barbados, for example, 70% of women in the 25-34 age group have a university degree. Segmenting your audience in this way lets you visualize the most feasible group/s that your business should focus its time and resources on.
How interesting is your audience?
Does your audience like banking? Are they all about fast food? What's their favorite television show? Do they love cats? You can segment your audience via all these Interests and so much more with Audience Insights. For instance, 500K of Jamaica's one million monthly active users are interested in Technology. A well-curated audience can help you build a strong community around your brand, encouraging engagement and organic interactions. In the long-run, this can lower your overall marketing cost.
Do you want your social media to stand out? Join our mailing list here for more insights and tools.